Herwig Turk
Anamnesis of a Landscape
The Austrian artist Herwig Turk has been dealing with the river landscape of the Tagliamento for years. The Tagliamento in the upper Italian region of Friuli is one of the few unregulated rivers in Central Europe. It rises at the Mauria Pass near the Austrian border and flows into the Adriatic Sea 170 kilometres further south between Bibione and Lignano Sabbiadoro. The riverbed is characterised by extensive, meandering gravel and sand banks that change dynamically with the water depending on the season.
The Tagliamento is a unique ecosystem and has an above-average diversity of animal and plant species compared to other European rivers. Such a wild river landscape is an impressive and rare sight for most people today.
In his artistic exploration of the Tagliamento, Turk presents the river areas as places with different uses and cultural attributions. The artist is not only concerned with the water, but also with the inhabitants of the adjacent banks and the foothills of the river.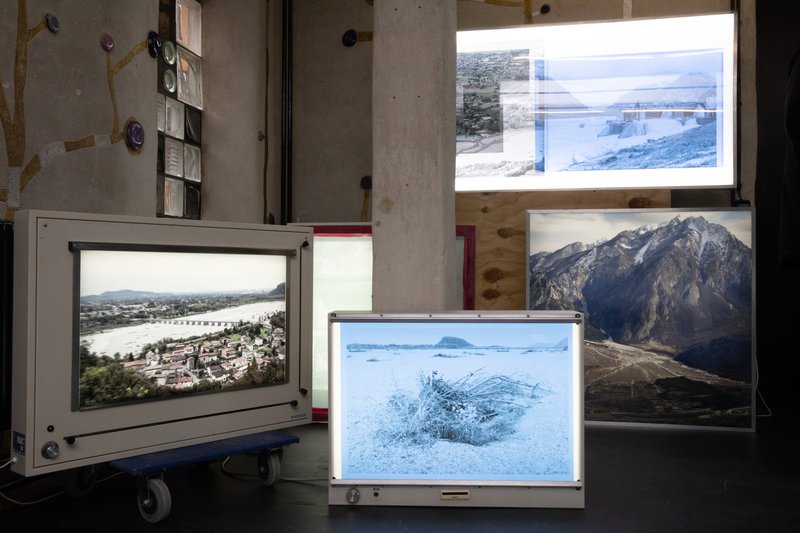 The expansive installation in the garage of KUNST HAUS WIEN consists of several X-ray light boxes of different sizes, screen printing screens, inscribed glass plates and a four-channel video installation. On these different media, the artist has mounted his observations of the river landscape in a multi-faceted way. Turk documents the geological conditions and changes, such as those caused by the 1976 earthquake, records the economic utilisation of the raw materials gravel and water, follows the traces of warlike conflicts during the First World War and sheds light on the topic of nature conservation using ecological research facilities on site. 
Turk shows the river as a dynamic, complex system of geopolitical transformations and thus negotiates central facets of the Central European understanding of nature in an exemplary manner. Anamnesis of a Landscape is presented comprehensively for the first time as a multimedia installation at KUNST HAUS WIEN.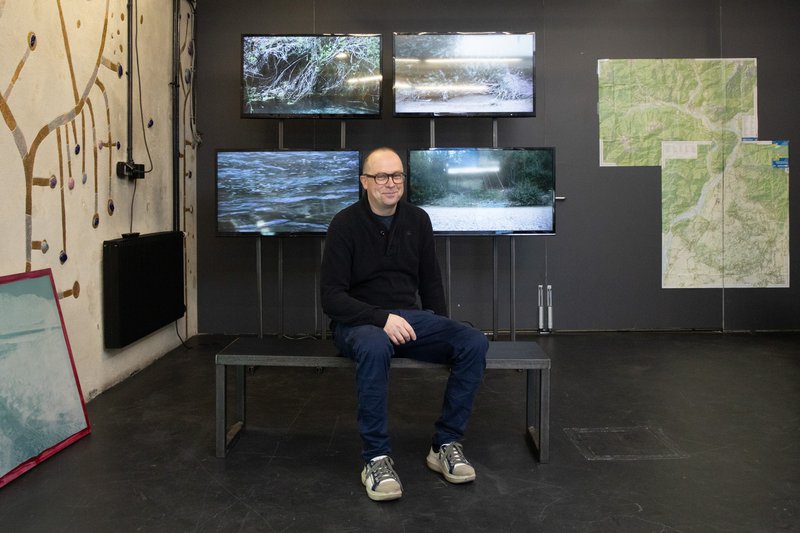 Herwig Turk was born in 1964 in St. Veit an der Glan and works as an artist in Vienna. His projects arise in the field of tension between art, technology and science. Since 2006, the landscape as an experimental laboratory of industrial, military and logistical activities has taken a central position in his work.
---