Claudius Schulze
by #ClosedButActive
Nothing less than the future of our biosphere is at stake in the works of the German artist Claudius Schulze. For the period in which his solo exhibition Biosphäre X is not accessible, you can see here an animation generated especially for the virtual space, supplemented by comments by the artist and the curator Sophie Haslinger. As a thought-provoking impulse and opening up new perspectives, Schulze's long-term project at the interface of research and art is highly topical right now.
Claudius Schulze has developed his own artificial intelligence, trained using photographs of moths and butterflies from the historical collection of the Natural History Museum in London, to sustain the evolutionary process wherever it threatens to come to a standstill. Every day a high-performance computer generates new models of moths, enabling the tracking of their digital genesis.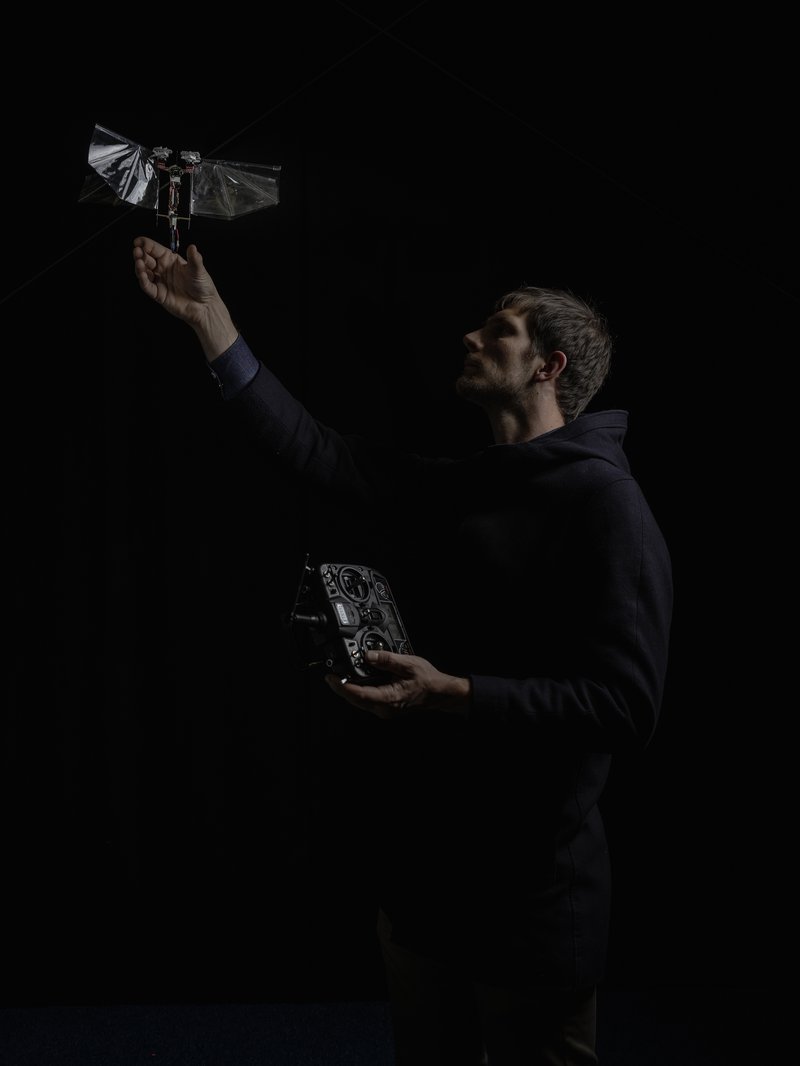 WD2350-RP0469.18 Dr.ir. Matěj Karásek with an autonomous bionic drone, 2018 © Claudius Schulze

Researcher-Artist 
Claudius Schulze conflates two epoch-defining trends, which at first glance seem to have nothing to do with each other: the rapid extinction of species on the one hand and the creation of new life forms through artificial intelligence and bionics on the other. Claudius Schulze's work does not provide answers, but rather asks questions and makes complex relationships visible. The process of research is a central component of his work. Between scientific approaches, staged and documentary photography as well as working with other image processes, Schulze works on the representation of these two abstract phenomena and tries to make them more tangible.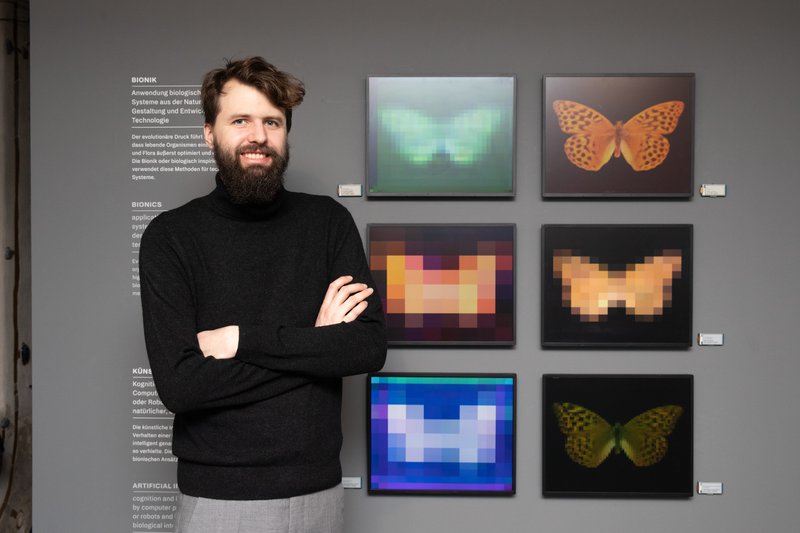 Claudius Schulze © eSeL, Photo: Lorenz Seidler
"There are studies that calculate the day when all our resources will be exhausted. We are clearly living beyond our means. Technology can only help us here, so that giving up some resources won't be so painful." - Claudius Schulze
Further recommendations concerning Claudius Schulze's work: