Elfie Semotan
Position and Pose
KUNST HAUS WIEN is paying tribute to the famous Austrian Photographer Elfie Semotan with a comprehensive retrospective. The exhibition Position and Pose spans six decades of her diverse artistic oeuvre and offers an opportunity to experience Semotan´s photographic universe as a multi-layered meshwork of discret approaches to the medium of photography. On show are some 150 works, ranging from her well-known fashion and advertising shots to haunting portraits, poetic landscapes, and still lifes.

Art and art history often serve Semotan as a source of inspiration. Her closeness to the visual arts was also reinforced by her marriages to the artists Kurt Kocherscheidt and Martin Kippenberger. Adaptations and homages to works of art and artists can be found in several of her series, such as Inspired by Lucian Freud (1997), Pre-Raphaelites (2005) and in works that refer to iconic images by such famous photographers as John Coplans, Diane Arbus, Irving Penn or Robert Frank.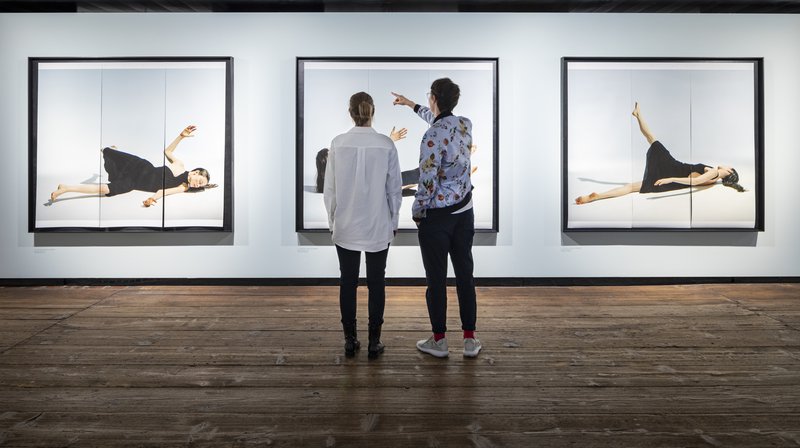 Semotan's passion for art is also reflected in the many portraits of artists such as Louise Bourgeois, Raymond Pettibon, Franz West, Marina Abramovic' and Bruno Gironcoli, among many others, of whom Semotan creates haunting portraits. The relaxed gaze of the sitters is a consistent characteristic in her portraits. In the photographs taken in the artists' studios, it is the photographer's attentive gaze on the space itself - not only on the person and the objects - that makes them special.
For Semotan, nature is always a place of retreat and creativity. Her origins and her house in rural southern Burgenland, which she inhabits alongside domiciles in Vienna and New York, play an important role in this. Whether photographed analogue or digitally, in black and white or in colour, Semotan has captured moments of the poetic in her landscape photographs.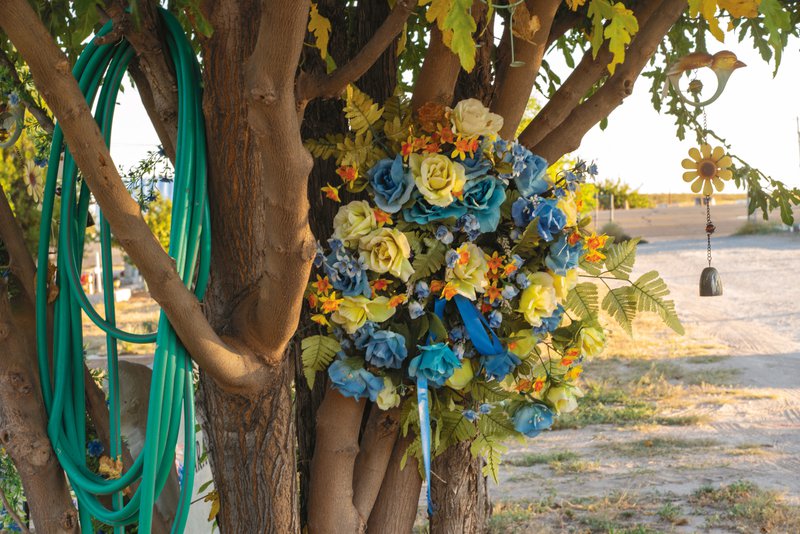 Elfie Semotan, born in Wels in 1941, attended the Vienna Fashion School in Hetzendorf and went to Paris at the age of 20. There she worked as a mannequin for a few years and gained insight into the world of fashion and photography. She became a master at combining creativity and commerciality. Elfie Semotan successfully and publicly shaped the Austrian fashion and advertising scene. In the 1990s she became internationally known for her collaboration with Helmut Lang. Subsequently, she produced fashion series for major labels and portraits of models such as Naomi Campbell and Cordula Reyer for international magazines such as Vogue, Elle, Esquire, Marie Claire, Harper's Bazaar and The New Yorker. Elfie Semotan lives in Vienna, New York and Jennersdorf/Burgenland.
---
Museum Star Challenge
Playfully test your knowledge with quiz and guessing questions about the exhibition with the free learning app MuseumStars and learn more about Elfie Semotan's photographic work and her person beyond the presentation.
Podcast
Elfie Semotan on work, life and her innate free spirit that demonstrates true greatness and poise without hate, aggression or provocation. (Interview in English)
---
Live Panel discussion

Moderator: Liane Seitz, Fashion and communication expert
Rewatch the video on YouTube
---
Live Panel discussion

Moderator: Ulrike Tschabitzer-Handler, Co-owener brand unit
---
Exhibition Publication